Christmas has come, and Christmas has gone...
Sometimes I wish I was Jewish. I mean, we fuss and freak and panic over one single day (ok- two if you count christmas eve). At least with Hanukkah, you get 8. And latkes. I don't know. I suppose you could consider the period of time between Thanksgiving and Christmas as 'Christmas,' what with the holiday movies and waving to Santa and the frat boys singing Christmas carols at Starbucks and candy houses and pretty lights at the Grotto.
Ok. I think I feel better about Christmas. Except for the latkes...
Highlights from this season's booty:
- Clarissa Explains It All season 1 dvd
- CD player
- Madonna's "Confessions on a Dance Floor"
- 17" flat-screen computer monitor
- 4-piece set of luggage
- money! which will be immediately deposited into the "Send Allison to
Orlando
Fund"
Mumzie also gave me two gift cards, one for Claire's and one for Borders.
I used the Borders one to buy This: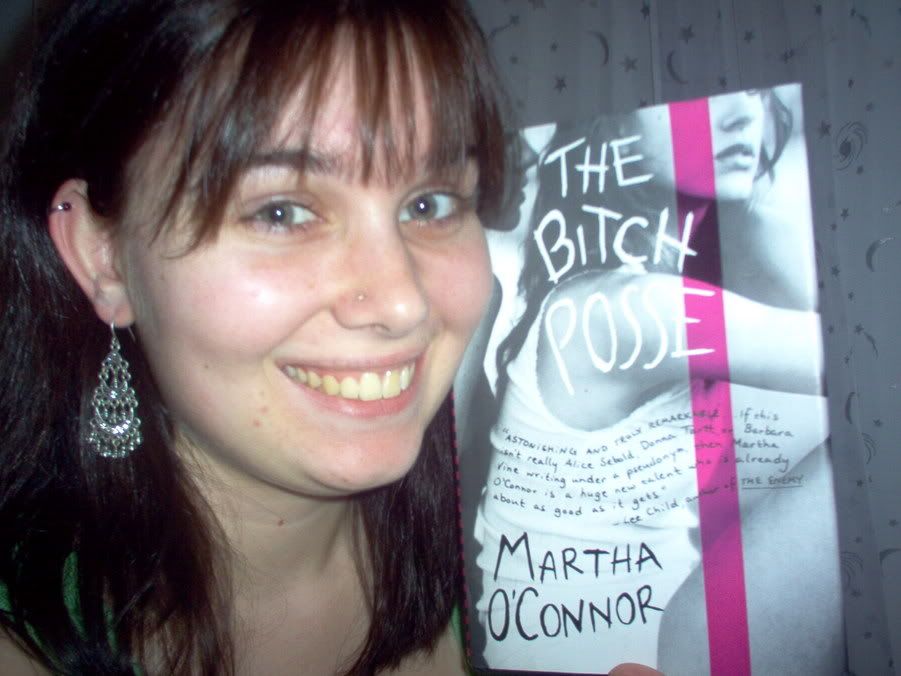 For those of you who aren't familiar with writer-slash-mother-of-Type 1-son, Martha O'Connor writes a
wonderful blog
about writing and raising her son, who was diagnosed with diabetes about a year and a half ago.