My Childhood
Fifteen years ago, the tradition began.
It started out simply enough. A group of children, gathering around the dining room table covered with candy and neon-colored frosting. Fingers sticky with adhering M & M and Skittle borders, candy cane gates, the ice cream cone Christmas Tree. Giggling, munching.
It grew as we grew up. Over 50 of us gather in my best friend Kayce's home now. Circling around the dining room table
and
the counter in the back room. Bowls of M & Ms and Skittles a plenty, now accompanied by gummy bears and Hershey's Kisses and Rolos galore. We've tried powdered sugar Christmas trees (covered with green frosting). Lifesaver wreaths. And, yes, a licorice Star of David (fixed above a blue front door).
Diabetes... pshh. Never let diabetes get in the away of a childhood or a childhood relived. Besides, I think I finally caught on - landed at 176.
But it isn't just about food. It's about Imagination. Laughing uncontrollably. Singing along to cheesy Christmas music. Posing for photos. Being a Child. Always and forever.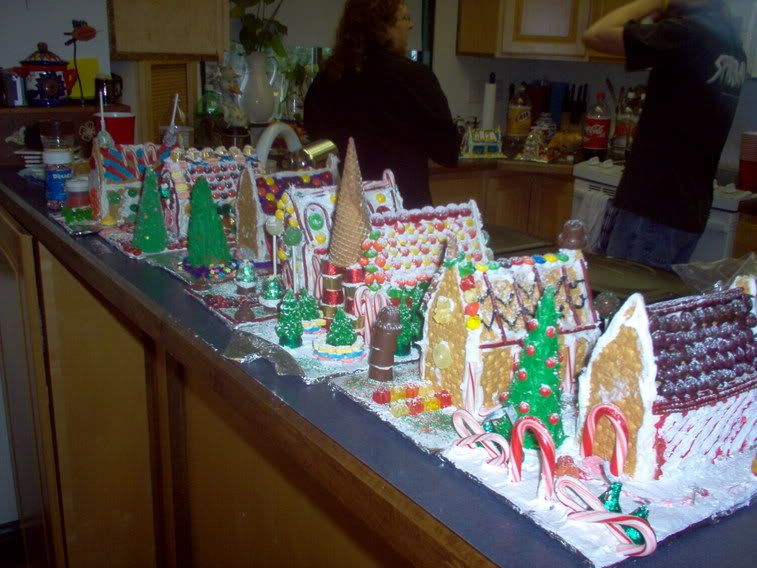 ....Mmmmm, tasty.
....Pumps at the ready.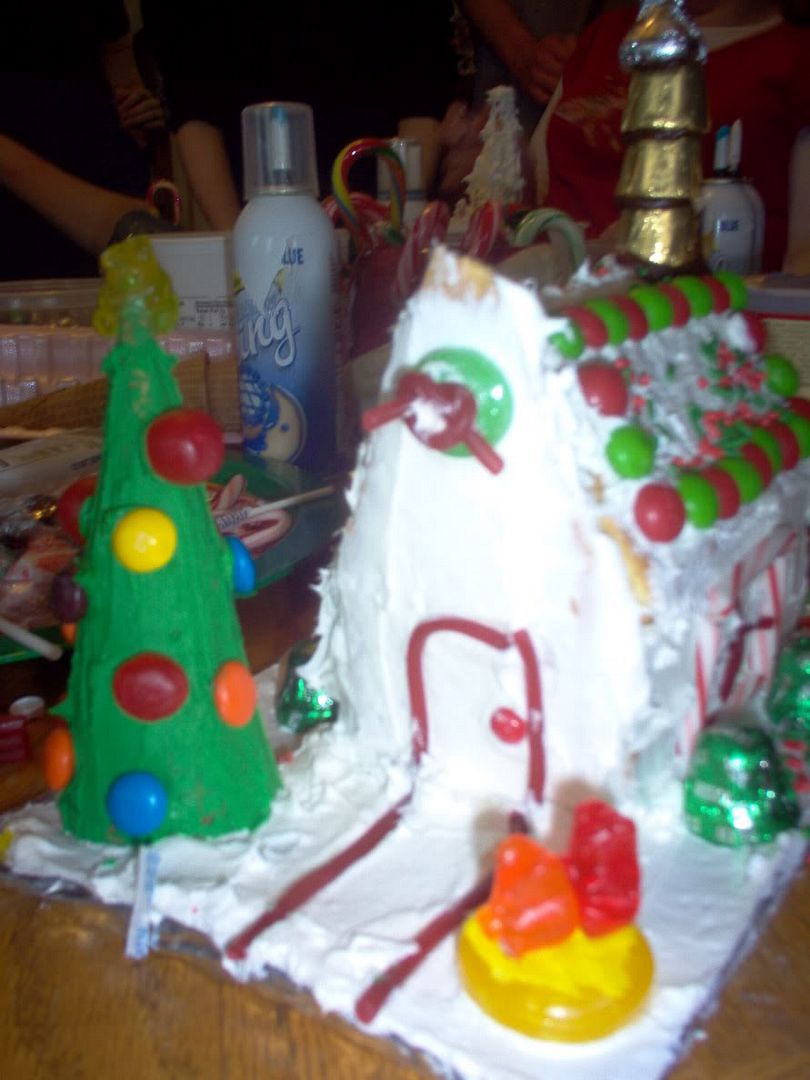 ....The finished product.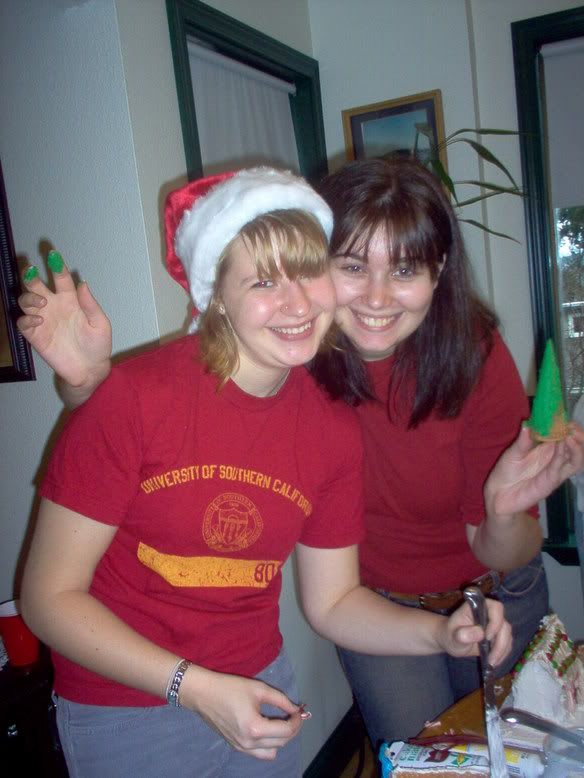 ....The one time of the year where it's okay to play with your food.
Fifteen years and still going strong. When my college friends ask me what I'm doing for Christmas, I tell them, "Making candy houses." It is an Icon of my childhood.